CHARITY PARTNER
Ektara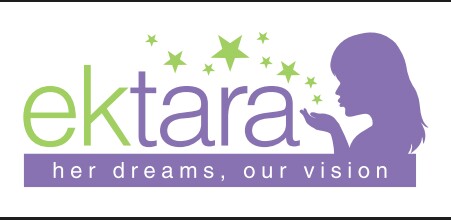 Ektara is an NGO, registered as a Trust, operating in the Topsia and Tiljala slums of Kolkata since 2011. Ektara has programmes of Education, Health & Hygiene, Nutrition, Vocational Training and Community Engagement. Currently a total of 700 women and children directly benefit from these programmes.
The primary focus of Ektara is the right to Free and Compulsory Education. The NGO runs an education center from Montessori to Class 3 with approximately 600 children. Additionally, Ektara also provides informal education to children of the community in the form of tutorials, computer education, and even extracurricular activities like sports, art and dance.
In 2018 Ektara is endeavouring to expand its center upto Class 4 and continue to educate, empower and uplift the community it serves.
You can support Ektara in its efforts by donating, volunteering or by just spreading awareness!
DONATE AT
www.helpektara.ketto.org
FIND OUT MORE ABOUT EKTARA